news and events
Allegheny Surveys, NC Inc. has been formed and is active to work.
Company structure as follows: Owners-Marshall Robinson, Ben Singleton, Dwayne Matheny, Dwayne Hall and Stacey Brown with equal 20% ownership. Board of Directors: President-Ben Singleton, Vice President-Dwayne Hall, Treasurer-Terri Hughart and Secretary-Drema Dodrill.
---
Allegheny Surveys awarded 2-year contract by Fluor-BWXT Portsmouth LLC
Allegheny Surveys, Inc. was recently awarded a 2-year contract by Fluor-BWXT Portsmouth LLC for surveying services at the Portsmouth Gaseous Diffusion Plant in Piketon, Ohio. The project is expected to begin April 2021 and extends through December 2022.
---




ASI welcomes Caleb Hensley
to our team!





---
Huntington Post of SAME (The Society of American Military Engineers)18th Annual Golf Tournament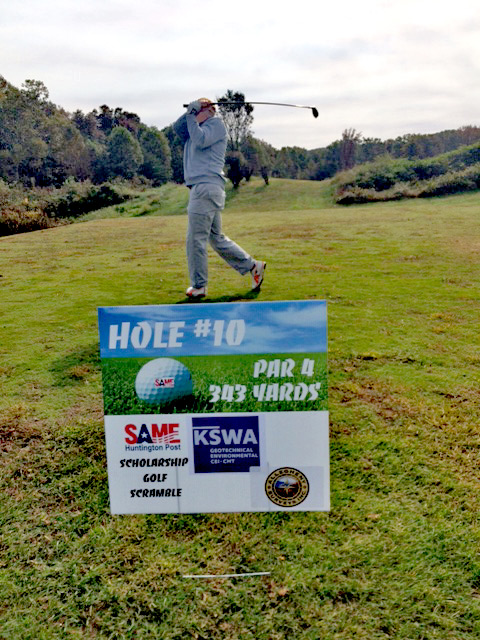 On Friday, October 9, 2020, Bryant Bowman and Dave King participated in the Huntington Post of SAME Golf Tournament at Grayson Lake State Park in Olive Hill, KY.
All proceeds will go toward the Huntington Post Education fund which helps fund the scholarships granted in February at the Engineering Career Day.


---



Bryant Bowman participated in the 11th Annual Summersville Area Chamber of Commerce Golf Tournament
Saturday, August 22


---





Congratulations
to Mason Thomas!
Mason passed the NCEES Fundamentals of Surveying exam!








---
Employee Appreciation 2020
Allegheny Surveys wants to recognize our valued employees and celebrate their years of service.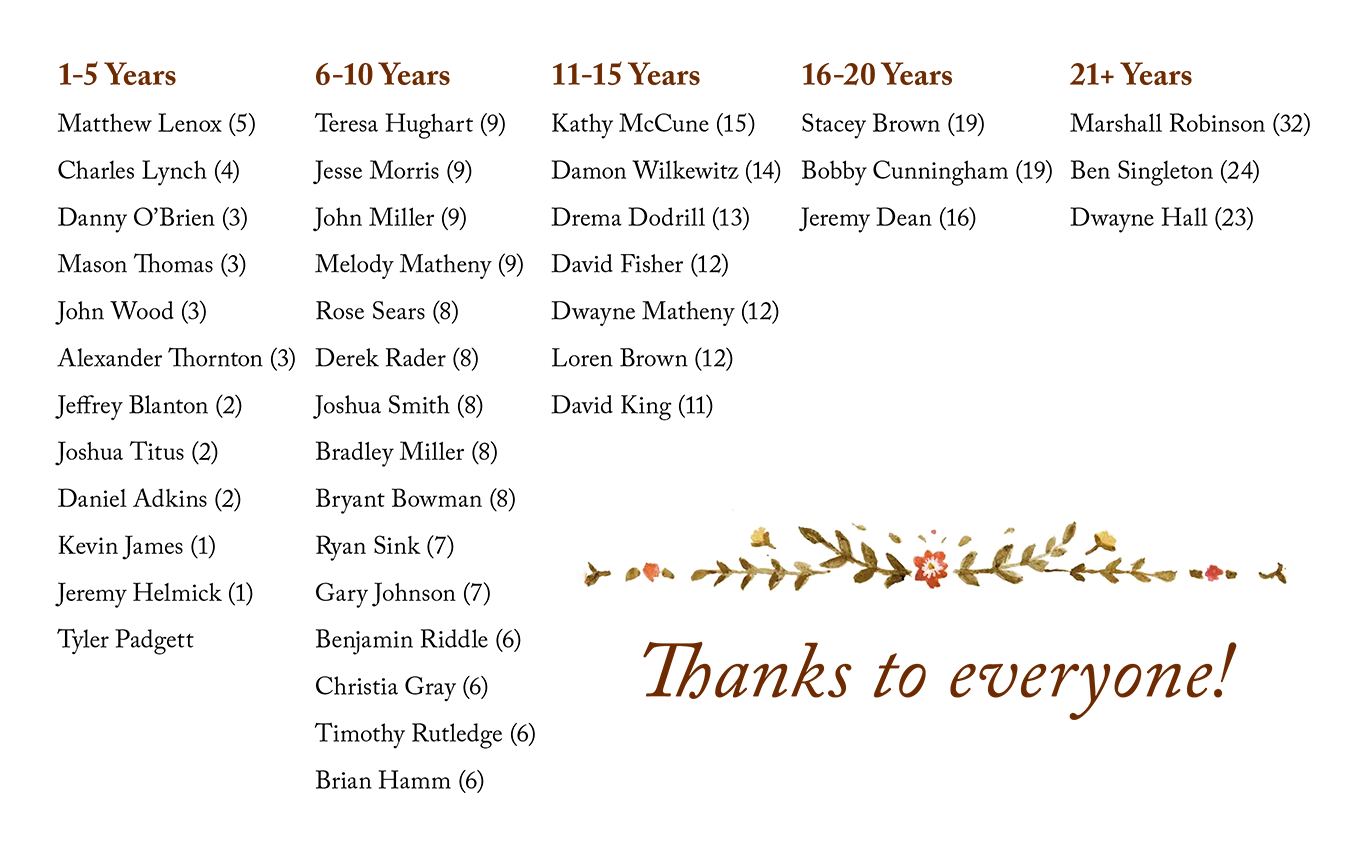 ---

Congratulations to Joshua Titus!
Joshua recently completed the Underground Utility Locating Training Program through Staking University. The program included GPR (Ground Penetrating Radar) and Electro-Magnetic Locating.
---

SAME Second Annual
Military Ball
Bryant Bowman attended the SAME Second Annual Military Ball on February 22, 2020 at Marshall University.
---
In mid-September, 2019, Allegheny Surveys submitted the last of 26 plats and descriptions to the Scioto County Engineer's office for approval, in fulfillment of its contract with BTG Pactual (Scioto Land Co.) to survey almost 12,000 acres of land (123 miles of boundary) in Scioto County, Ohio. The project was completed 2½ months early, and on budget!
---

Be sure to visit our booth
at the WV Energy Expo!
Bryant Bowman will be at the WV Energy Expo in Morgantown on October 1st and 2nd.
---

ASI Attends Mountaineer Game
September 14
Several ASI staff enjoyed a very exciting bounce-back game at Milan Puskar Stadium, in which the Mountaineers beat N.C. State 44-27. GO 'EERS!



---

Marshall Robinson with
General Joseph Schroedel –
(Ret) Executive Director of the Society of Military Engineers (SAME)
at the USACE meeting in Huntington, WV
---

Congratulations to Alex Thornton
on receiving the Lalah Larew Award for Excellence in Mathematics on April 16, 2019 from Pierpont Community and Technical College.
---



Bryant Bowman representing Allegheny Surveys at the
2019 WV Home Show in Charleston
---




We Welcome Kevin James
to Allegheny Surveys
---



Bryant Bowman and his lovely wife, Barbara attended the 1st Annual Huntington District Military Ball on February 23, 2019.
---




Congratulations to Gary Johnson
for passing the NCEES SIT Fundamentals of Surveying Exam.
---
Marshall Robinson Named NSPS Fellow
During the 2018 NSPS Fall Business meeting in Washington, D.C., WVSPS member Marshall Robinson was named as an NSPS Fellow. According to the NSPS, "A member may be considered for membership in the fellow category only by an invitation from the Admissions Committee upon his or her nomination by an NSPS Fellow Member in good standing, with endorsement by at least two NSPS Fellow Members in good standing. Fellow candidates should be individuals who have been a member in good standing (for not less than ten years) at least ten consecutive years leading up to the time of nomination and who have achieved distinction in one or more of the following areas: perennial and progressively more responsible service to NSPS; significant contributions to an associated profession; and/or, notable professional qualifications in a position of responsible charge or occupying a senior position for at least ten years. Individuals may apply on their own volition to the admissions committee for consideration."
Congratulations, Marshall!
---
On October 4, 2018, Allegheny Surveys was awarded a one-year contract to survey 28 tracts of land in southeast Ohio totaling almost 12,000 acres!
We look forward to the challenge of executing such a large and complicated project in a short period of time.
---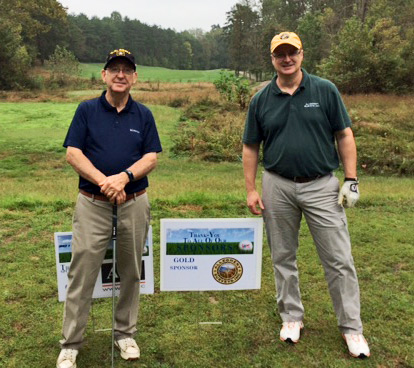 On October 5, 2018 Bryant Bowman and David King represented Allegheny Surveys, Inc. at the Annual SAME Huntington Post Scholarship golf outing played at the Hidden Cove Golf Course at the Grayson Lake State Park.




---

9th Annual Summersville Area Chamber of Commerce Golf Classic
On July 28 Bryant Bowman and Gary Johnson represented Allegheny Surveys, Inc. at the 9th Annual Summersville Area Chamber of Commerce Golf Classic played at Nicholas County Memorial Golf Course. They shot a 76 (+6).